INTERIOR CAR DETAIL DONE RIGHT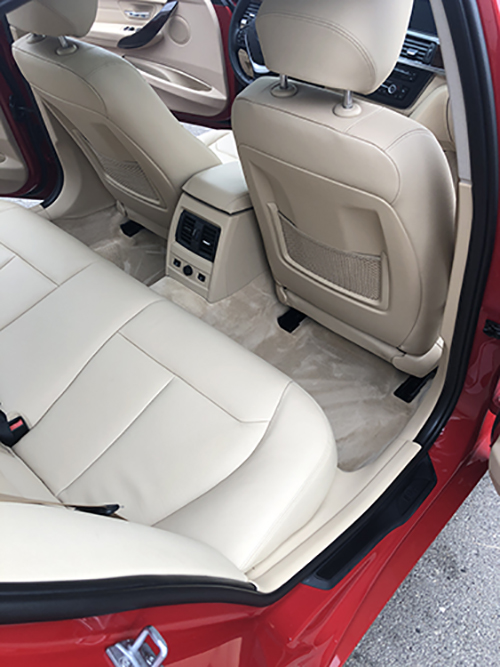 Messy car got you down?
Don't stress the clean-up. With our Interior Detail Package, your car will look brand new! Leave that mess to the pros and enjoy your new clean ride.
At Car Guard, you can see the difference. Our auto detail experts only use the highest quality materials and tools to detail your vehicle's interior. We offer you fast and easy auto detailing appointments with affordable pricing.
As the longest-running independent detailing shop in Green Bay, we offer the best interior car cleaning in the area.
Don't believe us? Check out our gallery to see the magical after-shots for yourself!
Our Interior Detail Package includes:
Shampooing carpets and seats using hot water extraction.
Shampooing floor mats using hot water extraction.
Air hosing all the debris out of hard-to-reach places.
Dressing the vinyl or conditioning the leather until it looks shiny and new.
Thoroughly cleaning the inside of all windows.
Deep cleaning the door panels, center console and driver controls.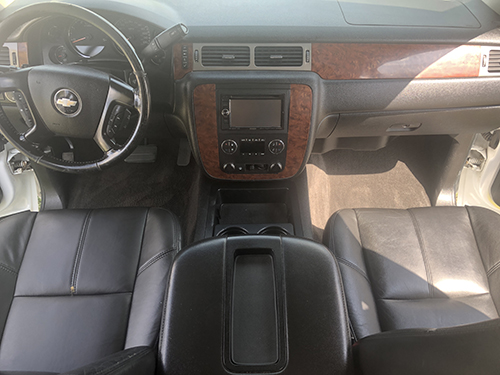 1
Schedule your interior car detail OR call us at (920) 432-5635.
2
Drop off your vehicle at the shop. We are located at 1666 Cass Street, Green Bay, WI 54302.
3
We will do a thorough inspection and make recommendations on our special services. You decide which spots you'd like us to focus on!
4
We'll thoroughly clean your vehicle's interior until it shines.
5
Drive away feeling like a million bucks. Let everyone know you went to Car Guard Detail & Auto Glass!
You don't have to live with a filthy car!
Book your Interior Detailing Package TODAY!