WINDOW TINTING SERVICES IN GREEN BAY
Protection.

Style.

Heat Reduction.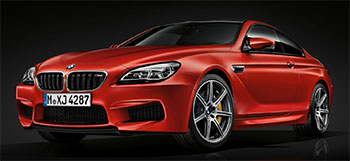 Total Solar Energy Rejected

43%

43%

UV Rejection

99%

99%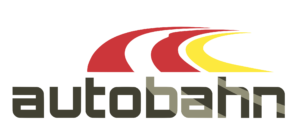 Blending Aesthetics & Performance
The autobahn Black line offers a sophisticated style through a blend of aesthetics and value in mind. Black is a color-stable deep-dyed film – second to none in color stable dye technology on the market.
Of course Black also causes no interference with radio frequencies or electronic control systems.
– Low Reflectivity
– Sophisticated Look
– Deep Dye Technology
– 99% UV Protection
– Lifetime Warranty
– Scratch-Resistant Coating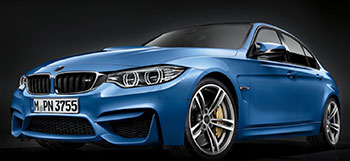 Total Solar Energy Rejected

63%

63%

Infrared Rejection

60%

60%

UV Rejection

99%

99%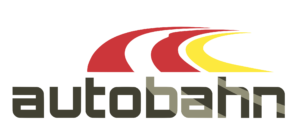 Nano-Ceramic Technology
Built on proven nano-ceramic dispersion technology, autobahn Black Ceramic offers virtually no low-angle haze present in some other 'large particle' dispersion films as well as contains a blend of type and size of ceramics that provide broad-spectrum infrared rejection rather than a simple technology that may have high infrared rejection but only within a narrow bandwidth.
– Factory Matching
– No Signal Interference
– Broad Spectrum Heat Rejection
– Class Leading Optical Clarity
– 99% UV Protection
– Lifetime Warranty
– Scratch-Resistant Coating
– No Fault Warranty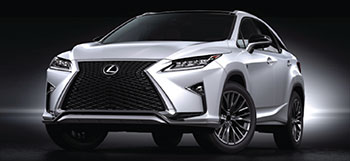 Total Solar Energy Rejected

44%

44%

Infrared Rejection

68%

68%

UV Rejection

99%

99%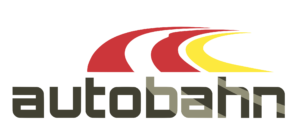 Maximum Clarity and Visibility
With the addition of autobahn Air Ceramic, you may now have the high light transmission, low reflectivity, and high heat rejection you need in certain circumstances within the industry-best warranty by autobahn.
While being virtually clear when applied on glass, autobahn Air Ceramic 80 nano-ceramic technology eliminates nearly all UV radiation and almost half of the Total Solar Energy!
– Clear Heat Control
– Signal Friendly
– Low Reflectivity
– Engineered for Long Life
– 99% UV Protection
– Lifetime Warranty
– Scratch-Resistant Coating
– No Fault Warranty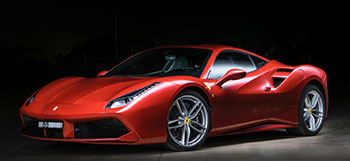 Total Solar Energy Rejected

71%

71%

Infrared Rejection

93%

93%

UV Rejection

99%

99%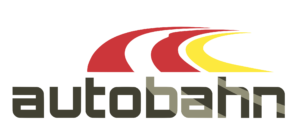 Perfect Blend of Performance, Durability, & Clarity
The latest innovation in Nano-Ceramic Technology! i3 Ceramic provides excellent heat rejection, color, and clarity.
i3 Ceramic is a multi-layer Ceramic and is backed by autobahn's™ lifetime No-Hassle Warranty.
– 93% Infrared Heat Rejection
– Superior Optical Clarity
– Low Reflectivity
– Multi-Layer Ceramic
– 99% UV Protection
– Lifetime Warranty
– Scratch-Resistant Coating
– No Fault Warranty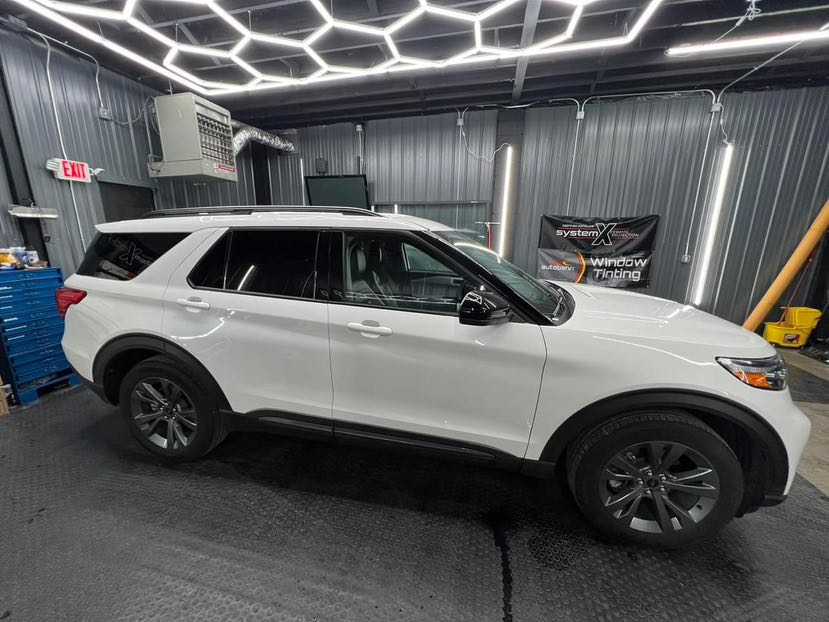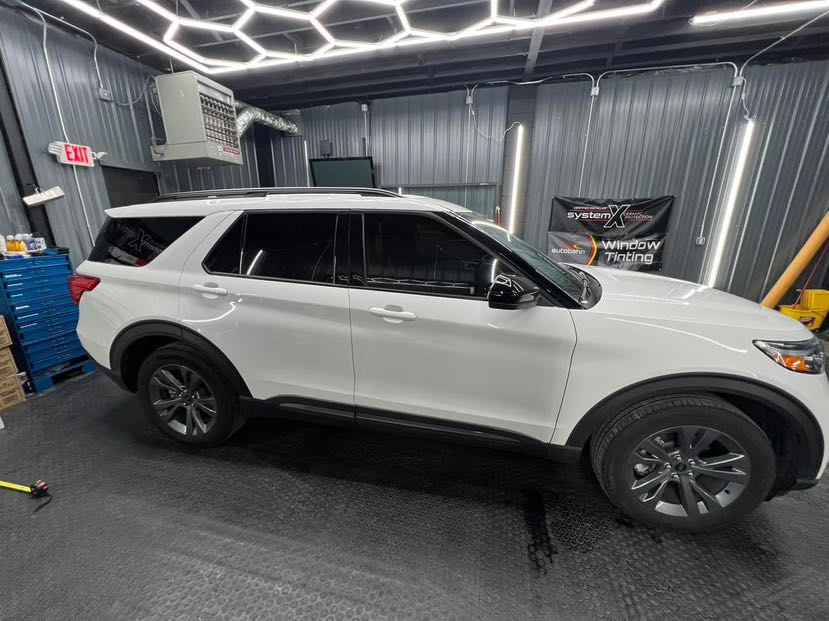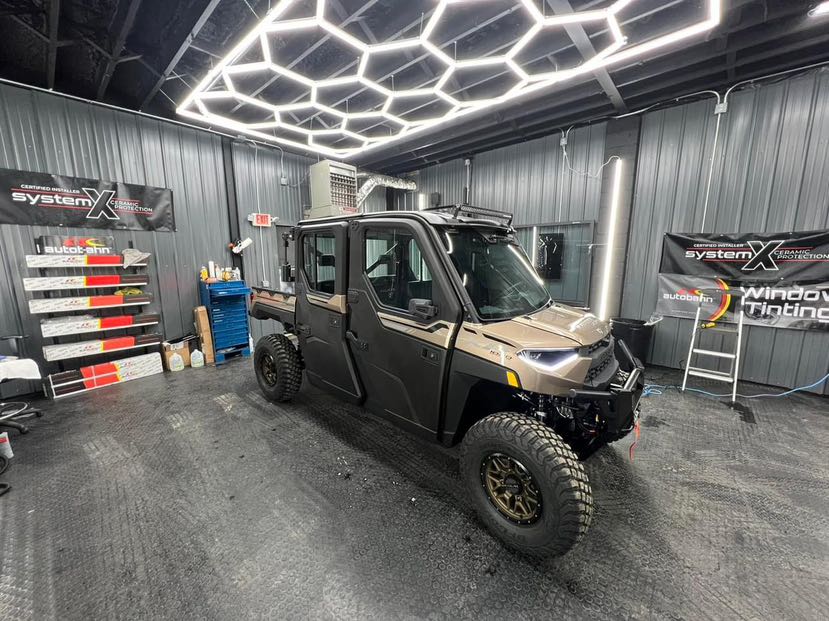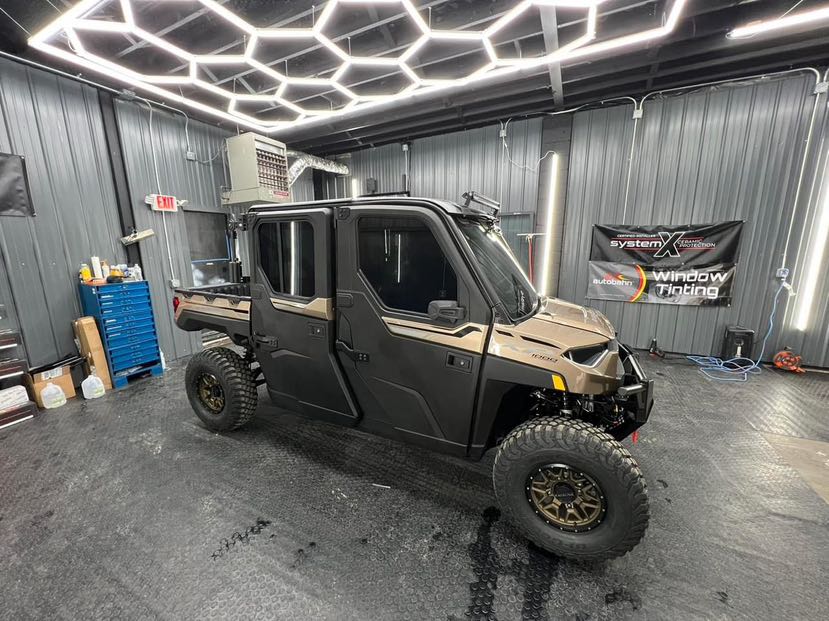 Ask about the Car Guard guarantee on our window tint services!
We guarantee you the perfect clean and window tint treatment for your vehicle.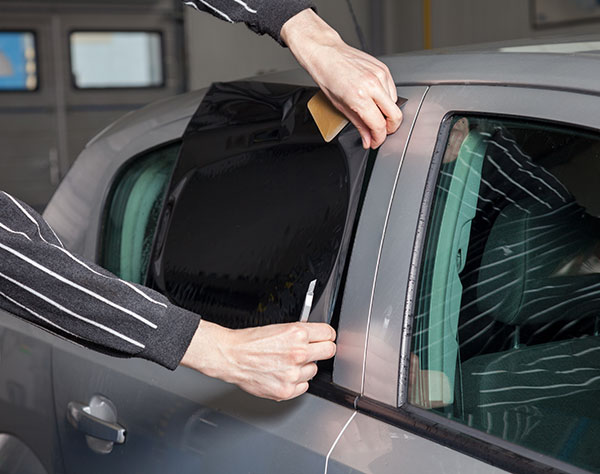 Create a stylish and custom look
Solar heat rejection
Glare reduction and better visibility
UV protection for your skin
Increased personal privacy & security
Interior fade reduction
Shattered glass protection
Professional auto tint 
Our greatest asset is our superior skills. We are highly experienced and knowledgeable who are adept at performing auto window tint services skillfully and smartly with clinical precision. We are an authorized Autobahn Dealer and can meet any of our customers needs and requests. Window Tinting is our game, and we have the experience to meet your demands.

Best quality window tint solutions using the most advanced products
We offer the most reliable and sophisticated automotive enhancement options for our customers. Utilizing the best quality materials, our professionals get the job done perfectly. We help you select the most refined products that guarantee the best protection and aesthetic value for your car. Rest assure, when you search for window tinting Green Bay WI or Window tinting near me, our shop will be the first to appear since we provide the best services in Green Bay WI.

Why do our car window tint services come with a 100% satisfaction guarantee?
The answer is simple. We offer the best protection for your vehicle. Our window tint film guards you and your car interior against undesirable heat exposure and harsh ultraviolet rays. We get the auto window tint done using the most sophisticated technology, products, and tools to make your vehicle interior optimally resistant to fading and cracking. This method of approach enhances the longevity appreciably.
Affordable car window tint services
We never compromise on quality and get the job on time with the utmost accountability. You can expect cost-efficient solutions with us. Our services blend superior quality and unbeatable cost-competence harmoniously to deliver results that surpass all your expectations.
Long-lasting advantages and high savings
You can save a lot of money in the long run with our auto window tinting Green Bay Wisconsin. Our best quality tinted windows control the heat entering inside your vehicle efficiently. The workload of your air conditioner comes down considerably on hot days due to the precise control of the heat. It helps you save fuel as well. Since our window tinting prevents interior wear and tear and fading due to sun exposure, you don't need to think about maintenance and replacement for a long time.
Enjoy ultimate privacy with our window tint services
Offering excellent protection for your car and supreme comfort for the passengers, our services make your ride enjoyable and rewarding. You can expect enhanced privacy by tinting your car windows using our expertise. The darker shade of tint makes it difficult for outsiders to notice what is inside.
We assess your needs carefully before offering the best quality auto window tint solutions. You can expect a fully customized package that fulfills your needs perfectly.
What makes us head and shoulders above the rest?
Looking for " window tinting near me" Our ultimate objective is 100% customer satisfaction. We guarantee our services and stand behind all our solutions. Our professionals go the extra mile to exceed the expectations of each customer.
If you want to know anything about car window tint services in Green Bay Wisconsin, you can talk to our customer support team. We offer fast responses and clarify all your doubts transparently and honestly.
Book your window tint appointment today!
Have you considered adding window tint? Schedule your professional window tinting appointment today.
We'll make sure it's done right and lasts.