Broken car windows are a big pain. From cold wind blowing in, to the noise – it's no fun. Broken glass can be dangerous because it's sharp, but also leaves the vehicle at risk of theft. It's very important to get your car window replaced right away.
Auto glass comes either laminated or tempered. Side and rear windows have tempered glass, while windshields have laminated glass.
What's the difference between laminated & tempered auto glass?
Laminated Glass
Laminated glass protects you from sharp fragments, but the glass still breaks. It's created to withstand extreme impacts without shattering, increasing your safety. Laminated glass also acts as a protective barrier.
Tempered Glass
Most car and truck side windows have tempered glass. The side car windows have the same glass tempering technique that's used on the back window. When the glass gets destroyed, it shatters. If your side car windows break or get cracked, schedule a replacement ASAP.
Replacement Glass Options
Your replacement has the highest quality parts to ensure a perfect fit every time. We use Original Equipment Manufacturer (OEM) quality glass, made by the same manufacturer as the original.
It's that simple! Our technicians are very quick and efficient so you can be on your way. The whole process takes about one hour!
What are you waiting for? Get that car door window fixed TODAY!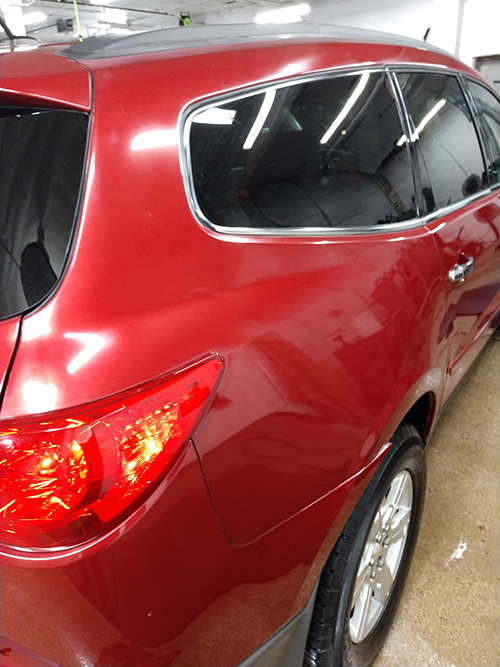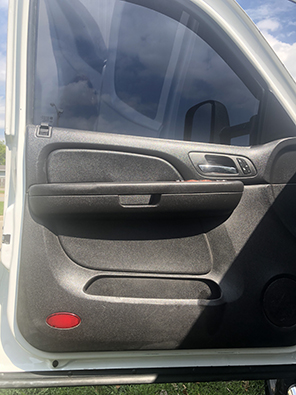 1
Get a quote to schedule your car window replacement OR call us at (920) 432-5635.
2
Your auto glass technician will call ahead in the morning of your car window replacement.
3
We will come to any location that's convenient for you! Our mobile service is free and covers Northeast Wisconsin.
4
We only use the highest quality parts and the best materials available. Your new car window is covered under our LIFETIME warranty for parts and service…guaranteed!
5
Relax and enjoy! Your car window replacement has never been easier with
Car Guard Detail & Auto Glass.