QUICK & STRESS FREE WINDSHIELD REPLACEMENT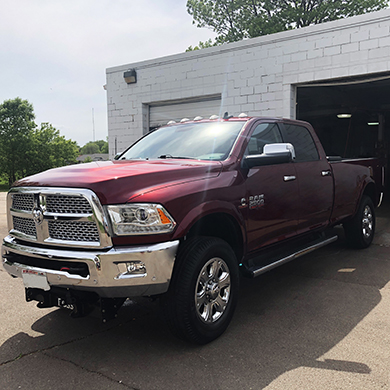 Looking for the best
front windshield replacement near you?
We've been serving Green Bay, Appleton, Neenah, Oshkosh, Sheboygan, Oconto, Algoma, and more for over 15 years. From windshield chips to larger cracks, our savvy team of experts at Car Guard Detail & Auto Glass can help with your windshield replacement needs.
We know life happens. You're driving along and another car kicks up a rock that hits your windshield, breaking the glass.
We're here to make your life easier.
Last year, we replaced 1,000
front windshields, rear windshields,
and car windows!
Our windshield technicians are certified by the National Glass Association. We also use OE glass on all installs with original parts that are built to last AND covered 100% under our lifetime warranty.
Don't let a broken windshield slow you down – we'll get you back on the road quickly and efficiently! Your windshield replacement will take us less than an hour.
Book with Car Guard today and get the best windshield replacement services!
1
Get a quote to schedule your windshield replacement OR call us at (920) 432-5635.
2
Your auto glass technician will call ahead on the morning of your windshield replacement.
3
We will come to any location that's convenient for you! Our mobile service is free and covers Northeast Wisconsin.
4
We only use the highest quality parts and the best materials available. Your new windshield is covered under our LIFETIME warranty for parts and service…guaranteed!
5
Relax and enjoy! Your windshield replacement has never been easier with Car Guard Detail & Auto Glass.