SPEEDY WINDSHIELD REPAIR WITH CAR GUARD
Windshield repair is a more affordable option if it qualifies!
Are you looking for a windshield repair but are concerned about the price? The good news is that a windshield repair with Car Guard is an affordable and convenient option!
If your insurance company doesn't cover windshield repairs, we offer discounts and specials. If you're trying to save money, our out of pocket quotes are the best option if your windshield is chipped or cracked. 
Keep in mind that your windshield damage may still be visible after a chip repair, but we guarantee it will not crack out! Because windshield damage compromises the integrity of the glass, we recommend the best long-term option to get a new windshield free of any cracks, chips, or dings.
At Car Guard, the resin we use for repairing chips and cracks makes the windshield stronger!
How do you know if you should get a windshield repair and not a replacement?
We can repair your windshield if:
The chip is a quarter-size or smaller

You have three or fewer chips

Damage isn't in your line of sight

Cracks aren't on the edge of the glass or near cameras or sensors
Keep in mind that smaller chips can turn into large cracks if you don't get them repaired right away.
Don't wait for the damage to get worse – book your speedy windshield repair now!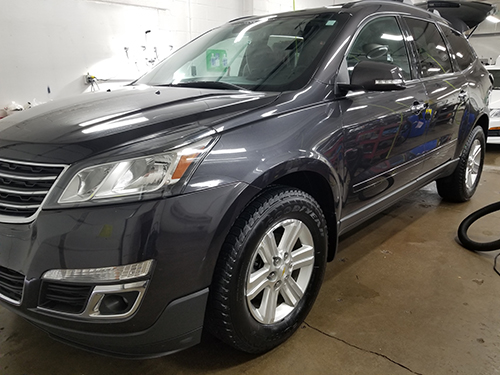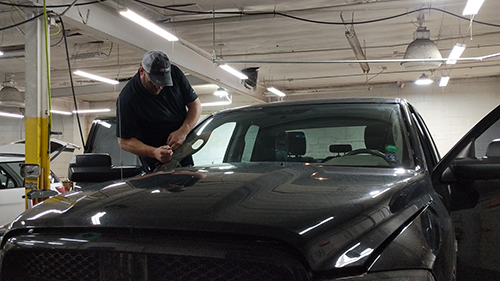 1
Get a quote to schedule your windshield repair OR call us at (920) 432-5635.
2
Your auto glass technician will call ahead the morning of your windshield repair.
3
We will come to any location that's convenient for you! Our mobile service is free and covers Northeast Wisconsin.
4
We only use the highest quality parts and the best materials available.
5
Relax and enjoy! Your windshield repair has never been easier with Car Guard Detail & Auto Glass.